Upcoming Events
Canada Human Remains – Cadaver Workshop
DATE: October 8 through October 10, 2020
10/8/2020 -10/10/2020
Niagara Peninsula, Ontario, Canada
$100.00 Per day – With or without dog
Instructors: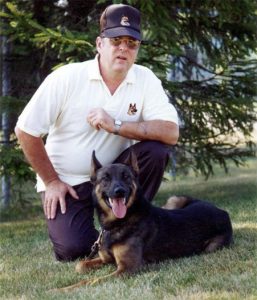 Sid Murray
ESWDA Master Trainer
Spent more than 30 years as an innovator in the detection dog industry. Over the years, A.T.S. K-9 has supplied many trained and untrained police dogs to numerous law enforcement agencies throughout the U.S. and Canada. Author of several detection dog training books.
John Grima
ESWDA Trainer
Retired K-9 handler and trainer Toronto Police Department
Spent 4 years as contractor for US Marine Corp in North Carolina training 100's of explosive dogs. John has trained numerous breeds of dogs for Police, Military, Security, Customs and Border Patrol, Search and Rescue, and Blue Chip companies worldwide.
Training Sessions and Classroom Theory
Odor Recognition Test- Practical
Evidence and Crime Scene Protection-Classroom
Motivation Methods-Classroom
Indication and Self Discovery-Practical
Actual Call out Scenarios-Practical
Behavior Changes and Indications-Practical
Veterinary First Aid and Emergencies- Classroom
Passive indications for starter dogs- Classroom
For More Information:
Please call 905-988-8800 or email atsk9@vaxxine.com