Upcoming Events
Ontario, Canada Area Detection Dog Handler Workshop
DATE: September 30 through October 4, 2020
09/30/2020 -10/04/2020
Welland, Ontario, Canada
Instructors: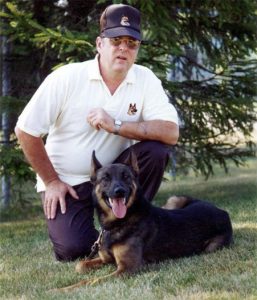 Sid Murray
ESWDA Master Trainer
Spent more than 30 years as an innovator in the detection dog industry. Over the years, A.T.S. K-9 has supplied many trained and untrained police dogs to numerous law enforcement agencies throughout the U.S. and Canada. Author of several detection dog training books.
John Grima
ESWDA Trainer
Retired K-9 handler and trainer Toronto Police Department
Spent 4 years as contractor for US Marine Corp in North Carolina training 100's of explosive dogs. John has trained numerous breeds of dogs for Police, Military, Security, Customs and Border Patrol, Search and Rescue, and Blue Chip companies worldwide.
Some of the topics that will be covered are:
Motivation and Methodology – We teach you how to gain the best performance from you and your dog.
Problem Solving – We show you how to solve problems as they happen to keep your dog operating at maximum efficiency.
Detection Dog Practices – drug sniffing, explosives detection, human remains recovery, bedbugs and accelerant detection.
Basic obedience – on leash
Basic imprint techniques – that boost the dog's ability to locate the source.
K-9 Emergency First Aid – Overdose and Narcan kit and other first aid subjects An experienced veterinary technician will also teach a class on the top 10 veterinary emergencies and how to handle them.
Eastern States Working Dog Association certification available.
Limited seating available.
For More Information:
Please call 905-988-8800 or email atsk9@vaxxine.com